You are here

Whether Hulu, Sling Or YouTube TV: Change The Channel On Your Cable Plan
Whether Hulu, Sling Or YouTube TV: Change The Channel On Your Cable Plan
Submitted by Silverlight Asset Management, LLC on June 21st, 2019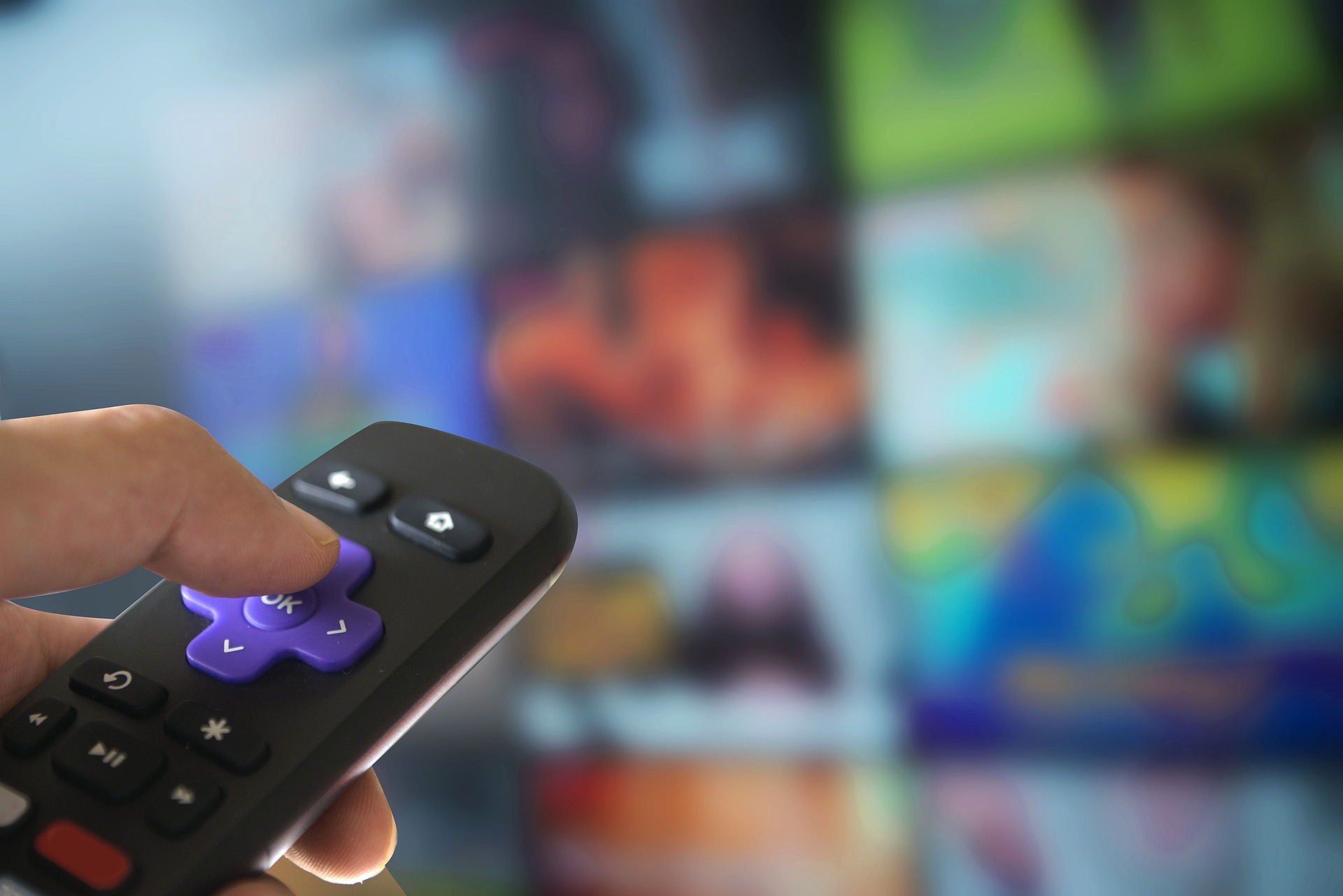 Consumers benefit when companies compete. And right now, there is a battle royal between traditional cable providers and streaming services like Hulu and Netflix.
You are probably aware of the cord-cutting trend. But have you benefited yet?
If not, it's easy and well worth it to cut your cable.
Rising Cable Costs
Studies indicate a clear generational divide in cord-cutting. For instance, while 52% of those between the ages of 18-34 stream an internet service daily, the percentage drops to just 11% for those who are 55 or older.
The overall number of cable subscribers is steadily drifting lower, and the trend shows no signs of abating.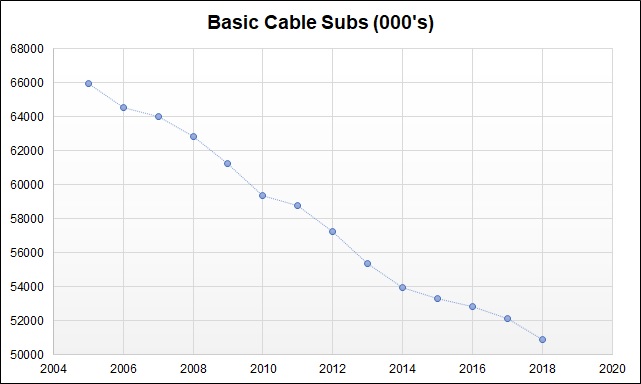 Sources: Magna, Mediabiz, Kagan VSS, company filings & Bloomberg Intelligence.
The reason people are flocking to streaming options is simple: it's cheaper.
Traditional cable has become a lot more expensive over time, far outpacing broader inflation. According to S&P Global Market Intelligence's Kagan research group, cable TV subscribers (including satellite services) paid an average of $107 a month last year. Contrast that to the year 2000, when a multi-channel TV package cost $60 per month (adjusting for inflation to today's dollars).
Average real wages have been stagnant over the same period. So, the 78% increase in cable captures a much larger share of the average consumers' monthly budget.
For much of the millennium, major cable providers like Comcast and DIRECTV faced little competition. In the last few years, though, more options came available. And it's becoming apparent that cord-cutting is no fad. Rather, it's the new paradigm.
For the first time ever, a recent Deloitte survey found more people are paying for Internet video services than cable or satellite TV. eMarketer predicts 20 million more people will join the cord-cutting crowd by 2021.
If you're still paying over $100/month for a traditional cable package, don't wait until 2021. Free market capitalism has handed you a gift. All you have to do is accept it.
While Maintaining Budgets Can Be Hard, Cutting Cable Is Easy
Everyone wants to budget rationally. Yet making changes to our daily lives can be hard, especially if it means giving up something we value.
The good news about the streaming revolution is you can save a lot of money in the long run, without sacrificing much in the short run. That's because most of the channels and features you likely care about are available for a lot less money via streaming options.
You can start exploring those options by visiting websites like this that compare prices and features across the major streaming platforms. One thing I advise when surveying these options: try not to get frustrated by the paradox of choice. There are a lot of options to consider!
Life isn't about making perfect decisions. It's about making the best decisions we can to move forward and being nimble with course corrections. Instead of getting overly bogged down in cost-benefit analysis, follow these simple action steps:
Make a list of the channels and features you care most about.

Use that as a filter to narrow the menu of streaming options to three potential choices.

Pick the one that seems like it will be easiest for you to implement.
The final step may mean going with the most expensive of the three options. But that's ok, because it will shortcut the exercise and still save you a lot of money.
My wife and I recently went through this exercise and it didn't take long at all. We were paying $115/month for DIRECTV. Our final three replacement candidates were: Hulu + Live TV, Sling and DIRECTV NOW. Of those, Hulu was $10 more per month. But that was the easiest option to hedge the risk we would be unhappy with the change, because we literally didn't have to give up any key channels or features we were presently enjoying.
Meanwhile, the "expensive" option still allows us to shave $50/month from our budget.
Will an extra $50 change our life? No, of course not.
But time rewards tiny improvements by magnifying them. Over the course of a year, that $50 turns into an extra $600. Over three years, we can save $1,800.
If you were walking on a street and saw a thousand dollars sitting there, would you pick it up? Then pick up the phone and cancel your expensive cable.
There's little downside risk to trying a change. If you end up really missing your former cable package, chances are they will call you after you cancel and offer a better rate.
They had leverage over you for a long time and took full advantage. Now, you have the leverage.
Originally published by Forbes. Reprinted with permission.
---
This material is not intended to be relied upon as a forecast, research or investment advice. The opinions expressed are as of the date indicated and may change as subsequent conditions vary. The information and opinions contained in this post are derived from proprietary and nonproprietary sources deemed by Silverlight Asset Management LLC to be reliable, are not necessarily all-inclusive and are not guaranteed as to accuracy. As such, no warranty of accuracy or reliability is given and no responsibility arising in any other way for errors and omissions (including responsibility to any person by reason of negligence) is accepted by Silverlight Asset Management LLC, its officers, employees or agents. This post may contain "forward-looking" information that is not purely historical in nature. Such information may include, among other things, projections and forecasts. There is no guarantee that any of these views will come to pass. Reliance upon information in this post is at the sole discretion of the reader.​​